I work freelance and on-location. So you can book me pretty much anywhere! I work in fashion and weddings as well as photo shoots. Have a look below for more information.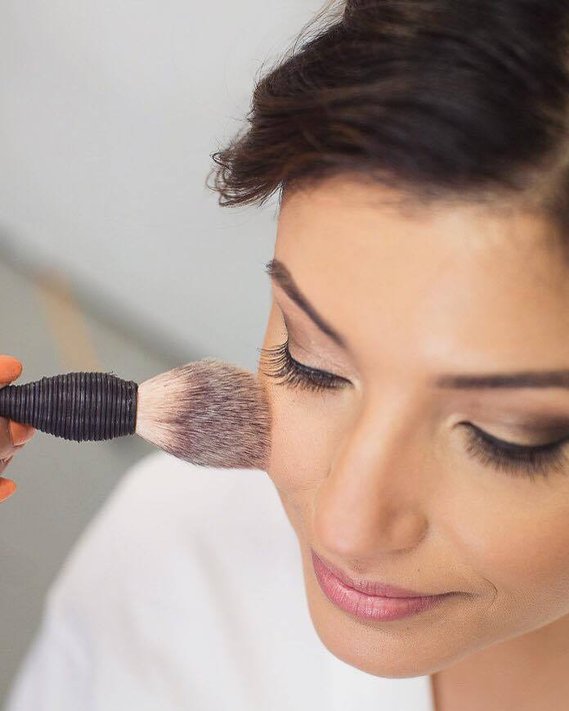 BRIDAL TRIAL

Your trial allows for us to discuss everything from how to match the style of you dress, color palette and the look you want to achieve.
We review your ideas and what you're feel comfortable with. It's always great to have photos from magazines or Pinterest and we'll create a look that's perfect for your big day. Alternatively, I can also give you some suggestions on how to choose the perfect hair and makeup look for you. This usually lasts 2.5-3 hours, resulting in "the look" for your big day. We'll document your look with photos to recreate it. While trials are usually only for the bride, they can be organized for other members of the bridal party if needed.
THE WEDDING DAY
It's no secret wedding day can be overwhelming for the bride. That's why my goal is to create a relaxed environment and help you enjoy the time getting ready. I always arrive at your home or wedding venue in good time. I use high-end products so with all that smiling you're going to be doing, you can rest assured that your makeup will stay immaculate throughout the day. These photographs will last a lifetime, so it's important that you look your very best and feel beautiful. All you have to do is sit back and relax!!
Before I leave, I'll leave you with a little touch up kit and tips on how to keep you looking radiant throughout the day into the evening.
PORTRAITS
Engagement Shoot
Boudoir
Family portrait

SPECIAL OCCASIONS
Prom
Holiday Party
Bridal/Baby Showers

PRICING
Available on request.
I quote for each booking privately, taking the location, start time, your schedule and the number of services required into account.
All my bookings are custom designed just for you!
Please do not hesitate to contact me.